Extreme Live Gaming has been around since 2013. Although they started relatively small, their acquisition by Novomatic expanded them into a large number of online casinos. As of June 2018, Extreme Live Gaming is now owned by Pragmatic Play. Extreme Live Gaming boasts some of the friendliest and most engaging dealers in the business, making the games hugely fun. Not only do they greet and chat up players, they frequently remember return visitors.
The company made a decision to focus on giving players a fantastic user experience. It is clearly one area where they trounce their competition. However, because they are still a relatively small company, their language support is much thinner than their larger competitors. If you speak English or Italian, you won't have a problem. Otherwise, you may find yourself gambling elsewhere. Of all the major live gaming providers, Extreme Live Gaming's streaming technology is fabulously reliable. Even if you do get disconnected or logged out, Extreme Live Gaming will pay out your winnings.
$1000 BONUS

$1600 BONUS

$1,200 BONUS

$1,500 BONUS

150% BONUS

$750 BONUS

Can I Play Extreme Live on iPhone or Android?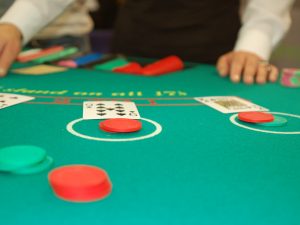 All Extreme Live games are available for mobile play. The site is coded using HTML 5, so all the games can play in your mobile browser with no special app required. Extreme Live does offer two formats for Mobile Play: landscape and portrait. The first is much easier to see. Portrait is very tiny . . . too tiny for some users . . . but it includes information about the players.
Where Do I Find Extreme Live Games?
Extreme Live games are offered at nearly 50 online casinos in Europe and Asia like Spin Palace Casino, but not the United States.
What Games Does Extreme Gaming Offer?
Of all the major providers, Extreme Live Gaming does not have many games. They largely focus on the "core" casino games: blackjack, roulette, and baccarat.
Live Roulette
Extreme Live Gaming's main game is roulette, so that's where you'll find the greatest variety of games:
Classic Roulette Deluxe
Club Roulette
360 Roulette
Auto Roulette
Golden Ball Roulette
Lucky Lady's Roulette
Sizzling Hot Deluxe Roulette
Dolphin's Pearl Roulette
Reel King Roulette
Book of Ra Roulette
All these games are European or French roulette streamed from a studio. Some, such as Lucky Ladies Roulette, Sizzling Hot Deluxe Roulette, Dolphin's Pearl Roulette, and Book of Ra Roulette, are actually played from a single table with the same dealer. The only difference is the user interface. The games all include interfaces for game history, statistics, hot and cold number lists, and favorite bets.
Club Roulette allows players to create avatars and chat with each other during betting and game play. 360 Roulette is Extreme Live Gaming's newest virtual reality immersive European roulette game. Yes, 360-degree virtual reality – you can look around the entire studio!
Lucky Lady's, Sizzling Hot, Dolphin's Pearl, Reel King, and Book of Ra Roulette are all Classic Roulette Deluxe games, but with the additional excitement of an added slots-type single reel. All of these single reel slots games are based on actual Novomatic slot machines. You can add side bets on the reel's symbols that can pay out as much as 80 to 1.
Golden Ball Roulette is unique to Extreme Live Gaming. It is standard European roulette, but every 20 rounds the player who has bet the highest average amount gets an opportunity to play a golden ball round. In this round, every number pays out for that player. It's like a guaranteed bonus round in slots.
Finally, it's important to note that the Extreme Live Gaming French roulette is played with the La Partage rule, which reduces the house edge from 2.7% to 1.35%. If you're a fan of even money roulette bets, as most Europeans are, this is the game you should play.
Live Blackjack
Extreme Live Blackjack offers only one version of Blackjack on several different colored tables with different betting limits. All the games are seven seat games streamed from a studio in London. Tables are added as more players sign on. In addition, dealers will ask the pit boss to drop players who have not been playing for a few hands when other players are waiting for a seat.
For this reason, getting a seat at an Extreme Live Blackjack table is easier than with other providers. An unlimited number of players can bet behind. The game is played with an eight-deck shoe. Perfect Pairs and 21+3 side bets are available.
Live Baccarat
Extreme Live Gaming offers only two versions of baccarat: standard baccarat and Super 6. You play both from the same table. These are all single seat games played with a shoe of 8 decks, and they all are streamed from a studio. Super 6 baccarat is the most common version of no commission baccarat.
No commission is charged for banker wins, but if the banker wins with a total of 6, the bet pays off 1 to 2. All Extreme Live's baccarat games include four side bets and the full spectrum of roadmaps, if you find them useful or enjoy them.