Real Time Gaming (RTG) is one of the oldest and largest real money gaming software companies.
They've been at it since 1998, when they first started in the U.S.A. U.S. gambling laws eventually drove them abroad, but they still run at the head of the pack in gambling software.
If you're a U.S. resident, you will run into a lot of RTG games online. Why? They are one of the few developers who service American casino.
Can I Play Real Time GamingCasino Games on iPhone or Android?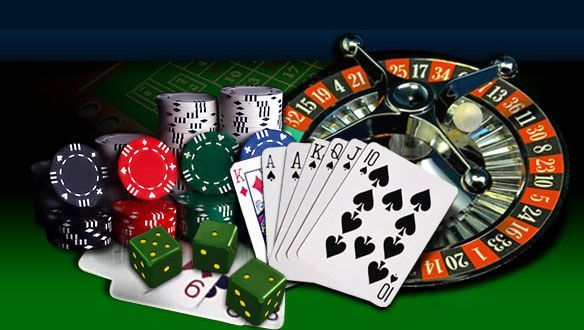 Well, the answer is…yes and no.
Most Real Time Gaming slots and casino games are coded in Adobe Flash or as native apps. A majority, including table games, are available in HTML 5. They are playable on your Android or iPhone without a special app.
However, Real Time Gaming permits their clients to decide on the delivery mode or platform. That means that even though an RTG makes their games available for any platform, including mobile gaming, an online casino may only offer the games for online gaming and not for mobile.
To make sure you get to play a Real Time Gaming casino game on the platform(s) you want to use, you simply have to do your homework before registering.
Where Do I Find Real Time Gaming Games?
Real Time Gaming is so large that a better question might be:  Where do you not find RTG games?
RTG licenses its casino gaming software, so it's nearly impossible not to run into RTG games on online casinos all over the world. Over 700 casinos serving Europe, Asian, and America operate with RTG games.
For U.S., players, over 70 online casinos offer Real Time Gaming games and slots.
Although RTG games are all high quality, the casinos that use their software may not be.
RTG simply licenses their gaming software. They don't concern themselves with the reputability or ethics of the online casino that purchases the license. Although tons of decent, reputable online casinos feature RTG games, their software shows up more than it should in blacklisted and unlicensed "rogue" online casinos.
Because they do not vet their clients, if you want to play RTG casino games it is a good opportunity to remember and practice one of the crucial rules of playing on online casinos:  Before you open an account on any online casino, do your research and due diligence, read the gaming forums, and check the online gaming blacklists to make sure that online casino has a good reputation.
What Games Does Real Time Gaming Offer?
Real Time Gaming has produced almost 600 real money casino games, of which 300 are currently available. The great majority of them are online slots games.
RTG does offer a few live dealer games. On the whole, however, their specialty is slots, video poker, and blackjack – in that order
RTG is all about slots. Most of their 300 games are slots, and you can find them in over 700 online casinos.
That being said, there's nothing particularly remarkable about RTG slots. They rarely crack the bestseller list, as Playtech slots games routinely do. And many of them seem a bit dated.
RTG allows online casinos to set the paytables to one of three settings rather than to make specific changes. Each of these paytable levels will reduce or increase the payout percentage.
You, of course, are not privy to this information. So your payout on an RTG slot is not only going to vary from online casino to casino, it also can vary from day to day at the same casino. You have no way of knowing.
However, RTG is a leader in progressive slots. In fact, the highest payout ever – a bank-busting $1.25 million, was paid out on RTG's Shopping Spree slot.
Unlike Microgaming, RTG allows individual operators to adjust their progressive slots. The same RTG progressive slot game may pay only a local jackpot on one site and a linked jackpot on another. Individual casinos can determine what other casinos they will link to, so the jackpot amounts vary widely from place to place. You just have to look into those questions before you play.
Besides slots, RTG boasts one of the widest arrays of random number generator (RNG) blackjack games in the industry.
Blackjack
Blackjack with Perfect Pairs
European Blackjack
Face Up 21
Match Play 21 (Spanish 21)
Pontoon
Super 21
RTG allows casinos to set the number of decks in the blackjack deck shoe. Typically you will find most casinos offering six deck games completely shuffled after each hand.
In addition, RTG software permits casinos to enable surrenders, which substantially increases the player's advantage. Casinos rarely choose the option.
Because the games are configurable, payout percentages vary, even within the same game. On average you can expect a payout somewhere around98.5% to 98.9%, but if configured the most optimally for the player, the payout percentage climbs to a whopping 99.7%. Make sure you read the fine print before playing to find the highest payout percentage you can!
Face Up 21 is RTG's version of Double Exposure, a rarely seen, antiquated version of blackjack with better odds for the player. As the name implies, both the dealer's cards are dealt face up, transferring a big chunk of the advantage to the player. Played by normal blackjack rules, the player should win a majority of the time.
To offset that advantage, Face Up 21 pays off a blackjack 1:1, and most ties result in a loss rather than a push. Even with those rules changes, Face Up 21 is a great deal.
Pontoon is one of the oldest versions of blackjack. It may be the original! You will not find it in land-based casinos, but it shows up a lot online. It differs from the casino favorite in that both dealer cards are dealt face down. A two card 10 and ace is a "pontoon," rather than "blackjack," and pays 2:1 – even on a split. In addition, the players must hit with a hand of 15 or less.
Zappit Blackjack, Real Time Gaming's newest online blackjack game, allows players to "zap" their hand if originally dealt a 15, 16, or 17. The player is then dealt anew two-card hand.
There are several versions of casino poker where players compete only against the dealer. Real Time Gaming has several poker games, but they've graced many of them with slightly different names:
Caribbean Hold'em (Casino Hold'em)
Caribbean Stud Poker
Let 'Em Ride (Let It Ride)
Pai Gow Poker
Red Dog
Texas Hold-'em bonus Poker
Tri-Card Poker (Three Card Poker)
These are all the standard poker table games you'll find at any land-based or online casino. The rules are, by and large, the same as you'll find in any land-based casino, with a few exceptions that add a microscopic bump to the player.
If you're a fan of Pai Gow Poker, however, the RTG version differs from all other versions by having no "House-Way" option. The RTG house way, it turns out, is a complex system that substantially helps the dealer. They don't want you to have it!
RTG also offers the full catalog of video poker games. Because casinos can configure the paytables, the payout percentages vary from casino to casino. You will always find the game you're looking for but read the paytables carefully.
Real Time Gaming offers all the standard variants of roulette games: American roulette, European roulette, and French roulette. Of course, if you're looking to lose as little money as possible, you should only play the French version.
That being said, RTG doesn't offer variations in gameplay or side bets. It's the standard table. The best they do is a multiplayer version where you bet against other online players.
On the whole, there's nothing here you won't find anywhere else.
Real Time Gaming baccarat differs only slightly from other online baccarat software, but that difference is pretty substantial: RTG baccarat pays 9 to 1 on a tie, as opposed to 8 to 1. That difference reduces the house edge on tie bets from around 14% to a little under 5%.
Otherwise, RTG baccarat is pretty much the same as any standard RNG baccarat.
Not all casino games are in RTG's repertoire, but you'll probably find one of your favorites:
Bingo
Casino War
Craps
Keno
Scratch Cards
Sic Bo
Vegas Three-Card Rummy
These are no different from the casino games you'll spot strolling around a casino floor.
While RTG is not a significant player in live dealer games, they do offer a couple:
All RTG's live dealer games are streamed live from a studio.