People often ask which casino games are the "best" to play, the slot machines or the table games.
If you ask casino players, slot machines often win the vote for best casino games. Industry surveys consistently show that almost half of all casino players choose slots as their favorite game.
Why? Slots are easy to play, they're fun, fast, rewarding, and entertaining.
Unfortunately, they're also a rotten deal. With a house advantage ranging from 5% to 20%, they eat up players' money with astonishing efficiency.
So let's approach the question in more detail. The "best" games are going to strike some balance between winning money, entertaining the player, and being either simple or challenging to play.
$1000 BONUS

$1600 BONUS

$1,200 BONUS

$1,500 BONUS

150% BONUS

$750 BONUS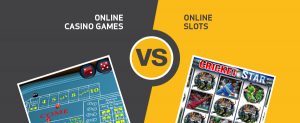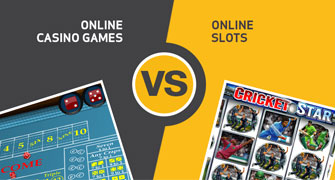 Tip 1: Play the Games of Skill
To win money, you must play the games of skill.
Table games, such as poker, blackjack, craps, or even backgammon, are the only games where a skilled few consistently walk out of the casino with more money than they walked in with.
That doesn't rule out slot machines. Video poker machines are a type of slot machine, and some of them – with the right hand-to-hand strategy – have a payout percentage exceeding 100%.
In addition, many slot machine manufacturers are starting to add games of skill as bonus rounds to the slot play. How will you know if a slots machine involves a skill-based game? It will say so right on the machine.
These skill games, including video poker, can't quite match slot machines for excitement and entertainment. More importantly, games of skill are not easy. The skills required take time and effort to master.
These games are also hardwork. If you want to make money, you must have all your wits about you. That means no alcohol – a serious disqualifier when choosing a game for many players!
Tip 2: Play the Games with the Lowest House Edge
Even if winning money isn't everything, it's still pretty close. After reading about skill-based games you might think, "If I wanted to work, I'd go to work, not a casino."
Still, you want a decent shot at actually winning. In that case, play the games with the lowest house edge.
The house edge (or house advantage) is the average percent of money that the casino expects to "win" from each game. For instance, if you bet black or red on an American roulette wheel, the house edge is 5%. That means that, for every $100 wagered, on average the casino will take $5 and the player will keep $95.
As a general rule, if you're playing to make money, never wager on a game with a house edge greater than 2%.
Table games, such as craps, blackjack, pai gow, pai gow poker, baccarat, and Spanish 21, can all be played with a low house edge. However, that doesn't mean table games are necessarily better than slots.
While payout schedules can be easily changed on slots by simply adjusting the software, you can find slot machines and video poker machines with a house edge less than 2%. However, don't pick the machines that offer huge jackpots. A huge jackpot means that the house edge for virtually everyone will be far more than the advertised house edge.
Tip 3: Play the Games with the Lowest Volatility
Let's say you want to have fun, but you also want to win enough to make the playing last longer.
In that case, you need to play games where the house edge is also the most dependable outcome.
That dependability is called volatility, or variance, and it measures how far individual gaming sessions will be from the house edge.
For instance, a slot machine may have a house edge of 5%, but if it has a high volatility that house edge might be 96% for most gaming sessions. For a very small few, that house edge even might be negative 100%. With such a high volatility, most folks will bust on the machine in pretty short order.
As you can see, most people lose a lot of money to the casino with highly volatile games, while very, very, very few lucky people make a huge jackpot.
On the other hand, with low volatility games, many people win a little and many people lose a little. Rarely does anyone win big.
In that case, nothing beats table games, such as blackjack or craps, provided you make the right wagers. With a combination of both a low house edge and low volatility, you can play these games all night on a fairly small bankroll.
Tip 4: Play the Games with the Highest Volatility
Let's say that you're NOT concerned about losing money. For instance, you spend a couple weekends every year at a casino, and you expect to lose a fair amount of money at the tables, and you feel fine with that. You're chasing the fun, not the money.
In that case, go for the big wins. In that case, you DO want the high volatility games.
They're easy to find. They're the ones with the huge jackpots or big payout wagers, such as progressive slots, roulette, or craps.
Slot machines are the best choice for the jackpot chasers. The high jackpot slots typically come with the highest house edge, but you still can find jackpot machines with a decent house edge.
The problem with slot machines is that you're making the same bet on both the high payout and the low payout outcomes. The low payout outcomes are rare on a jackpot machine, rarely enough to keep you in the game for a long time, and the high payout outcomes are nearly impossible. This means you lose your bankroll faster on big jackpot slots than anywhere else in the casino.
If you want high volatility excitement but also wish to make your bankroll last, then table games, such as craps or roulette, are the best games. Unlike slots, you can place bets on each possible outcome, rather than placing one bet on all outcomes. You can bet on the big payouts to add excitement to the game and simultaneously bet on the low payouts to ensure you win something back.
In the final analysis, the "best" game – table games or slots – is really determined by what you're looking for in a game. The magic of online casino games is that you will find what you're looking for in one of the games; you just have to search for it.