Ezugi ranks near the top in online live dealer games. With a generous variety of games, beautiful graphics, reliable streaming, and highly professional dealers, Ezugi games boast the best reviews in the business.
More importantly, all Ezugi games play by rules that are generous to the player. In fact, Ezugi's live blackjack has the best Return to Player (RTP)of any online live casino game. Whyplay anywhere else?
$1000 BONUS

$1600 BONUS

$1,200 BONUS

$1,500 BONUS

150% BONUS

$750 BONUS

Can I Play Ezugi on iPhone or Android?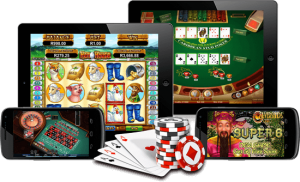 All Ezugi games are available for mobile play. All games are streamed in HTML 5, so they play in your browser. No special app is required.
Where Do I Find Ezugi Games?
Ezugi offers 20 live dealer studio games streamed 24/7 at 127 online casinos serving Europe, the United States, Canada, and Asia.
What Games Does Ezugi Offer?
Ezugi offers 9 basic games. In addition to the "core" casino games –blackjack, roulette, and baccarat – you can play Casino Hold'em, Dragon Tiger, Sic Bo, Sede, Keno, and Bet On Numbers.
Live Blackjack
Blackjack is what Ezugi is all about. In fact, if you want to play online live blackjack, Ezugi is the best place to go.
Live Blackjack is a seven-seat game streamed from a studio. An unlimited number of players can bet behind. It's played with an eight-deck shoe which is shuffled when around half the cards have been dealt.
Ezugi's Live Blackjack has by far the best RTP of any live blackjack game. It allows players to surrender half their bet when the dealer shows an ace which, combined with other generous rules, raises the RTP to 99.87%.
Unlimited Blackjack Auto Split
Ezugi's Unlimited Blackjack Auto Split, on the other hand, is a one-seat game where an unlimited number of players occupy that one seat. Hands are split automatically for pairs of 2s, 3s, 6s, 7s, and 8s. Otherwise, each player can play their hand independently of other players.
Hybrid Blackjack is a seven-seat unlimited blackjack where any number of online players can take one of the seven seats.
Live Roulette
Compared to many other live game providers, Ezugi has a fairly small selection of roulette versions. Besides standard roulette, they offer Auto Roulette and OTT (Over the Table) Roulette.
All Ezugi roulette games are studio games, except for OTT Roulette, which is streamed live from a casino floor with real players.
Auto Roulette is played without a croupier. The wheel is automatically spun and the ball automatically launched, thus greatly speeding up game play.
OTT roulette
Live Baccarat
Because Ezugi primarily caters to European gamblers, they offer a variety of live dealer baccarat games, including standard baccarat, Super 6 baccarat, Dragon Bonus baccarat, and Knockout baccarat.
Each of these baccarat games are single seat games played with a shoe of 8 decks. They are streamed from a studio, except for Queenco baccarat, which is streamed live from the casino floor of Queenco in Cambodia.
Super 6 baccarat is No Commission baccarat. It is exactly the same as standard baccarat except that a banker win with a card total of 6 only pays 1 to 2, rather than 1 to 1. A 20 to 1 Super 6 side bet is offered.
Dragon Bonus baccarat, of course, has the Dragon Bonus side bet. Knockout baccarat offers seven side bets.
Live Casino Hold'em
Casino Hold'em is a one seat Texas Hold'em game played against the dealer. Unlike multi-player Hold'em, this is a game of pure chance that pays out for the best hand you can form provided you beat the dealer's hand. You can also make side bets that pay off the type of poker hand you're dealt, as in video poker.
Ezugi uses the standard casino paytables for Casino Hold'em.
Live Dragon Tiger
Dragon Tiger is similar to baccarat, only much simpler. Two cards are dealt from an eight-deck shoe, the dragon and the tiger. The highest card wins. Players can also make side bets on a tie or suited tie.
Live Keno
As most casino patrons know, Keno is the classic 80 ball casino lottery game. Players bet on 20 numbers and the highest payout goes to the bet which correctly picks 8 numbers.
Ezugi Live Keno is the real thing, not RNG software. However, their paytable is less generous than those you'll find in casinos.
Live Bet On Numbers
Bet On Numbers is a 49 ball lottery game in which 6 balls are chosen each game play. You bet on the numbers chosen, the color of the balls, and the sum of the numbers. You can buy multiple tickets for the same game play. The biggest payout of 2,000 to 1 goes to a correct bet on 4 of the 6 numbers drawn.
Ezugi's Bet On Numbers is the real thing streamed from a studio. Each game usually takes 4 to 5 minutes.
Live Sic Bo
Asia's most popular dice game, Sic Bo,is a game of pure chance. Players bet on any number of outcomes for a three-dice roll.
Ezugi provides two versions:Sic Bo Dice and Auto Sic Bo.
Sic Bo Dice is an automated version involving three interleaved wheels rather than dice. Each wheel has 48 segments representing the six number possibilities on a die. The three that line up with a marker is the official three-dice roll.
Auto Sic Bo is an automated table with three dice.
Live Sede
Sede, or Xoc Dia, is the most popular dice game in Vietnam. Four chips that are white on one side and red on the other are placed in a bowl and shaken. Players bet on how many chips will land white side up after being dumped from the bowl.
Ezugi offers live sede to Asian online casinos.